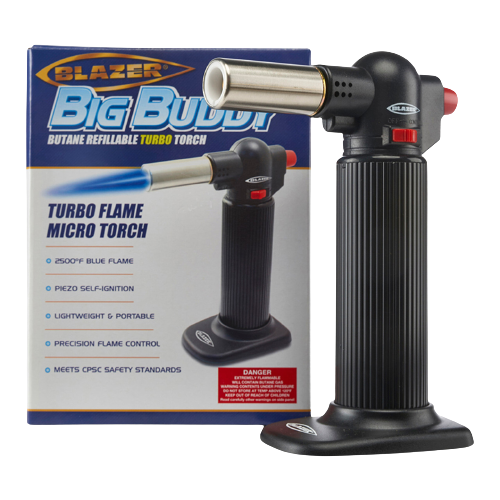 Blazer Big Buddy Turbo Torch
The Big Buddy is the newest addition to the growing line of dual use torches specifically engineered For both Professional and home use. The Big Buddy features a very powerful 2500º turbo flame and up to 60 minutes of continuous burn time, all in a light weight portable design.  
Shop Now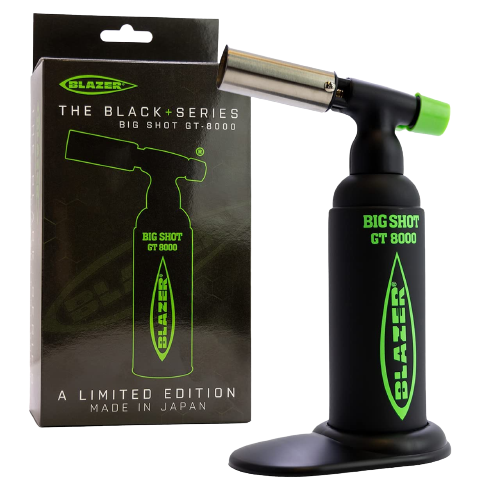 Blazer Big Shot Torch GT-8000
The Big Shot features a strong and sturdy brass flame nozzle, detachable base and precision flame control. Turn it upside down without worrying about flame blow-out. With over 35 minutes of high grade 2500ºF burn time, this completely portable, self contained unit will meet all your soldering brazing and other professional and industrial needs.
Shop Now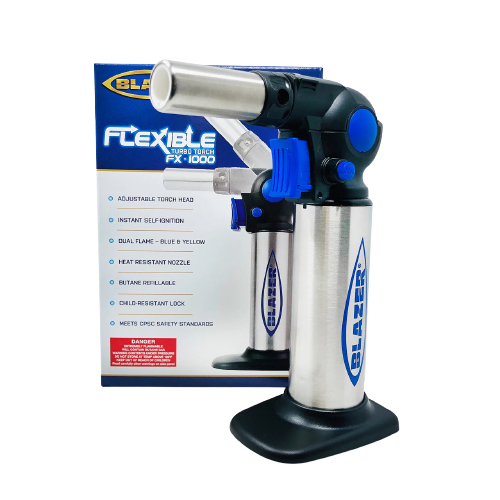 Blazer FX-1000 Flexible Turbo Torch
The Blazer Flexible Dual-Flame Turbo Torch FX-1000 is an anti-flare refillable lighter with a strong, built-in heat-resistant ceramic nozzle, detachable base, precision flame control, 2500 degree blue torch flame, and Piezo-instant-ignition system. Featuring a flexible head that can be positioned at three different angles and a dual flame feature for the torch to be turned down for lower temp needs.
Shop Now